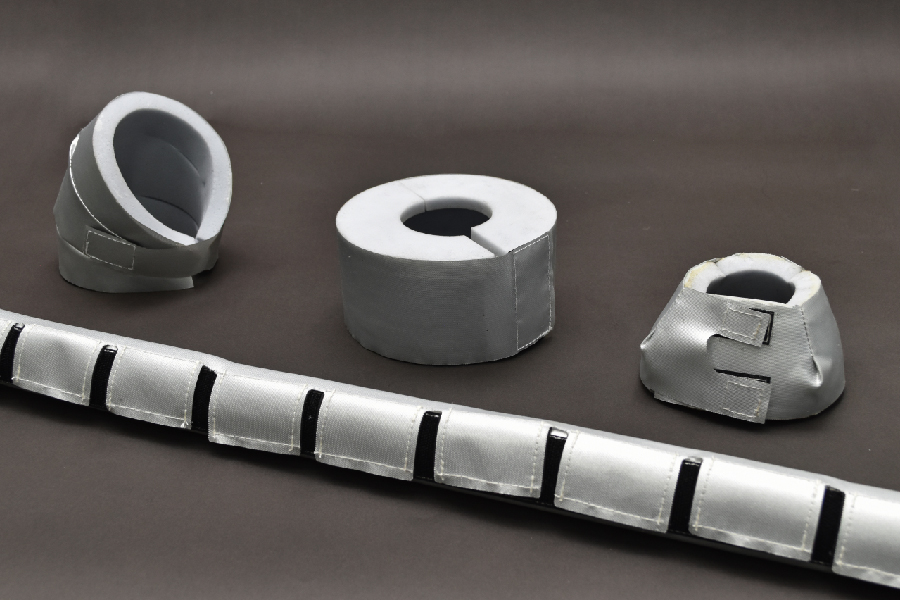 It is a heat insulation material with melamine sponge and it has heat resistance of 150℃.
It is inexpensive and easy to install on site.
We can also supply aramid cloth and aramid felt with heat resistance of over 200℃.

If you need more the details, please contact us from the inquiry form.
We will send you a password.